Volunteer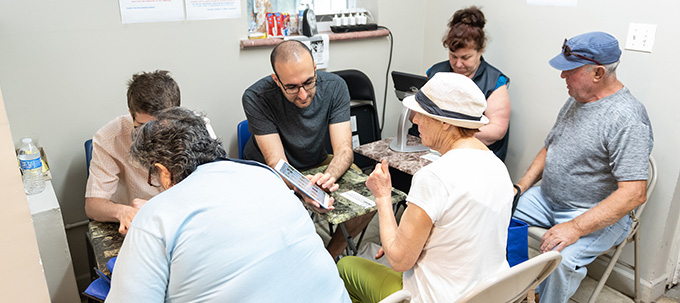 Help over 1,000 clients a month by becoming a volunteer at Shorefront Jewish Community Council!
Be trained and gain work skills!
Help your community! Tell your friends and others!
Assist feed a 1000 people a month in just a few hours!
If you are looking for a unique opportunity to give back to your community as a volunteer, please contact Liba Shakhman at 718-743-0575, ext. 7503 or fill out the form below.
Be sure to include the position you are most interested in. Right now, we are most in need of food pantry volunteers.
Important Covid-19 Information
Due to coronavirus health concerns, Shorefront JCC is currently only accepting new volunteers who are not in high-risk populations or exhibiting any symptoms associated with COVID-19. We reserve the right to turn away any staff or volunteers exhibiting such symptoms or having been exposed to a known case of COVID-19.
I came to the United States from the Soviet Union looking for a better life for my family. I had limited opportunities because of my lack of English and no financial resources. I came to SJCC and attended free ESL classes. I then was able to enroll in their job training program to become a Dental office receptionist. I am not employed and grateful to the support SJCC provided me.
M.P.