Volunteer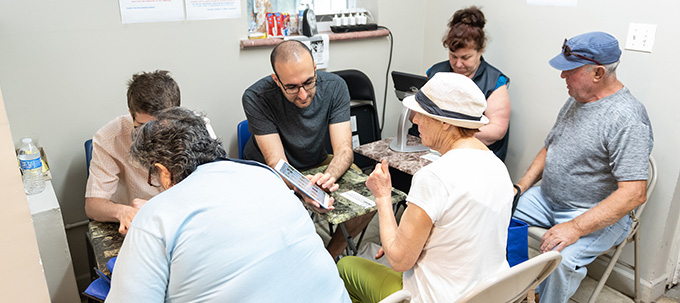 Shorefront Jewish Community Council would not be able to provide all of our programs without the help of amazing volunteers. If you are looking for an exciting opportunity to give back please reach out to Liba Shakhman at 718-743-0575 ext. 7503.
We always need help at our food pantry, in our office doing clerical work or delivering food packages to needy clients.
I came to the United States in 2004. My wife passed away and my only child still lives in Russia. Bela helps me with any issue I have. I often am not able to leave the house and in those cases Bela comes to my home to help me with whatever I need. Without her help I would not be able to stay in my apartment.
R.A. 91