Volunteer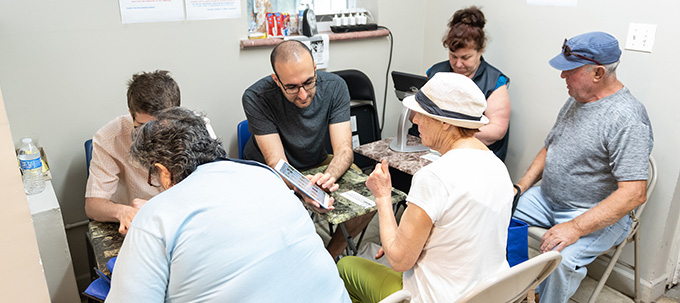 Shorefront Jewish Community Council would not be able to provide all of our programs without the help of amazing volunteers. If you are looking for an exciting opportunity to give back please reach out to Liba Shakhman at 718-743-0575 ext. 7503.
We always need help at our food pantry, in our office doing clerical work or delivering food packages to needy clients.
Mrs. M has dementia and she is constantly hungry. She specifically wants fruit often. Her food stamps just do not cover the amount of food she needs every month especially since she likes fresh produce. I spend time searching for sales on fruit for her. Without the food pantry at SJCC she would not be able to be sustained on the amount of money she has each month for food.
Annie, Mrs. M's home attendant