April 04, 2018
Health Fair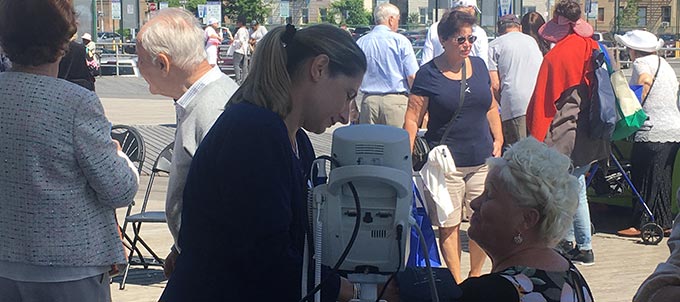 The Shorefront Jewish Community Council (Shorfront JCC) is deeply committed to improving the health and well-being of underserved seniors in South Brooklyn. We foster community solidarity and improve access to healthcare through extensive mobilization of local organizations, pharmacies, home care agencies, and volunteers all working together for a common goal.
We were proud to recently organize a highly attended health fair on the boardwalk, with active participation by numerous organizations, where seniors were able to get their blood pressure measured and learn information critical for their health, accompanied by uplifting live music and free coffee.
Our seniors greatly enjoyed an opportunity to both socialize and learn vital information, while enjoying a day on the beach.
I came to the United States from the Soviet Union looking for a better life for my family. I had limited opportunities because of my lack of English and no financial resources. I came to SJCC and attended free ESL classes. I then was able to enroll in their job training program to become a Dental office receptionist. I am not employed and grateful to the support SJCC provided me.
M.P.