April 04, 2018
Health Fair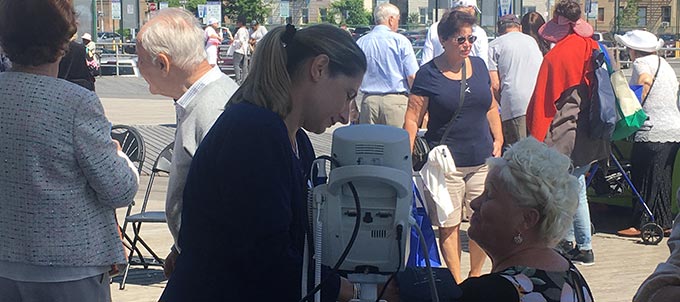 The Shorefront Jewish Community Council (Shorfront JCC) is deeply committed to improving the health and well-being of underserved seniors in South Brooklyn. We foster community solidarity and improve access to healthcare through extensive mobilization of local organizations, pharmacies, home care agencies, and volunteers all working together for a common goal.
We were proud to recently organize a highly attended health fair on the boardwalk, with active participation by numerous organizations, where seniors were able to get their blood pressure measured and learn information critical for their health, accompanied by uplifting live music and free coffee.
Our seniors greatly enjoyed an opportunity to both socialize and learn vital information, while enjoying a day on the beach.
I was the breadwinner for my family. I was a truck driver but for a long time I experienced severe pain in my leg. The pain turned out to be cancer and I was not able to return to my job. We soon fell behind on our rent and started getting threatening eviction notices. I had heard about SJCC from a friend and stopped in to see if there was anything they could do to help my family. I was connected with an attorney who helped me in court and stay our eviction. I the worked with my case manager to apply for emergency financial assistance to help pay the rent arrears. We also were able to get food assistance through the food pantry. Without SJCC we would not have been able to get through this challenging time in our lives.
T.A.