March 29, 2018
New Website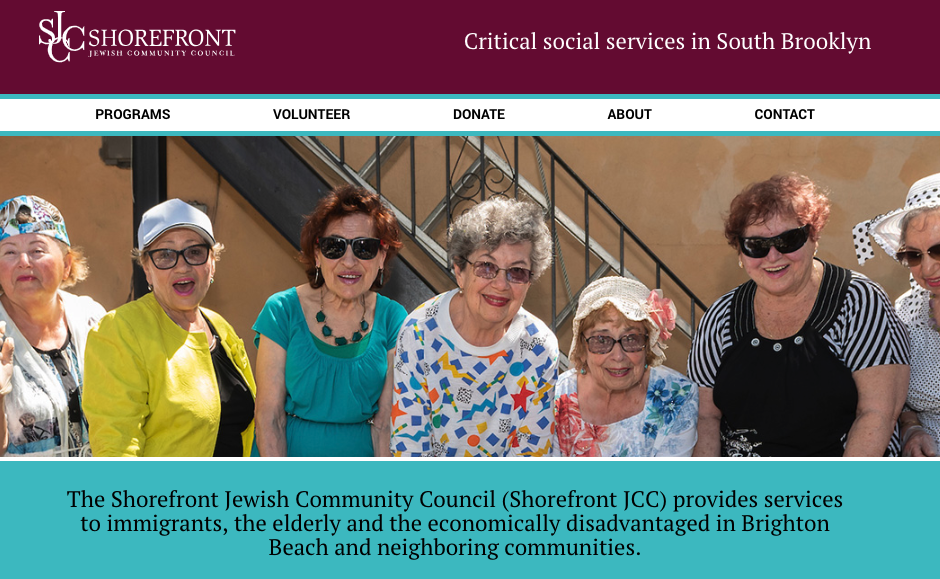 Shorefront JCC is excited to report that we are ready to launch our new website.
Our website will have many new and helpful features. It will update the community on our special events and activities, new programs and services, as well as give clients our monthly office schedule.
The new site is also uniquely customized to assist children with elderly parents, in locating appropriate services and resources for them as they age in place.
I was the breadwinner for my family. I was a truck driver but for a long time I experienced severe pain in my leg. The pain turned out to be cancer and I was not able to return to my job. We soon fell behind on our rent and started getting threatening eviction notices. I had heard about SJCC from a friend and stopped in to see if there was anything they could do to help my family. I was connected with an attorney who helped me in court and stay our eviction. I the worked with my case manager to apply for emergency financial assistance to help pay the rent arrears. We also were able to get food assistance through the food pantry. Without SJCC we would not have been able to get through this challenging time in our lives.
T.A.