March 29, 2018
New Website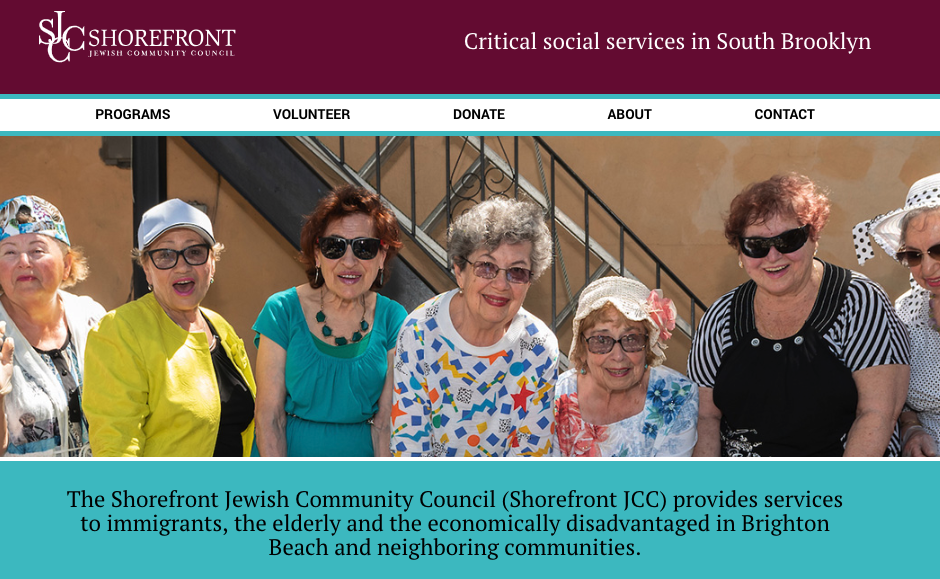 Shorefront JCC is excited to report that we are ready to launch our new website.
Our website will have many new and helpful features. It will update the community on our special events and activities, new programs and services, as well as give clients our monthly office schedule.
The new site is also uniquely customized to assist children with elderly parents, in locating appropriate services and resources for them as they age in place.
Mrs. M has dementia and she is constantly hungry. She specifically wants fruit often. Her food stamps just do not cover the amount of food she needs every month especially since she likes fresh produce. I spend time searching for sales on fruit for her. Without the food pantry at SJCC she would not be able to be sustained on the amount of money she has each month for food.
Annie, Mrs. M's home attendant