March 29, 2018
New Website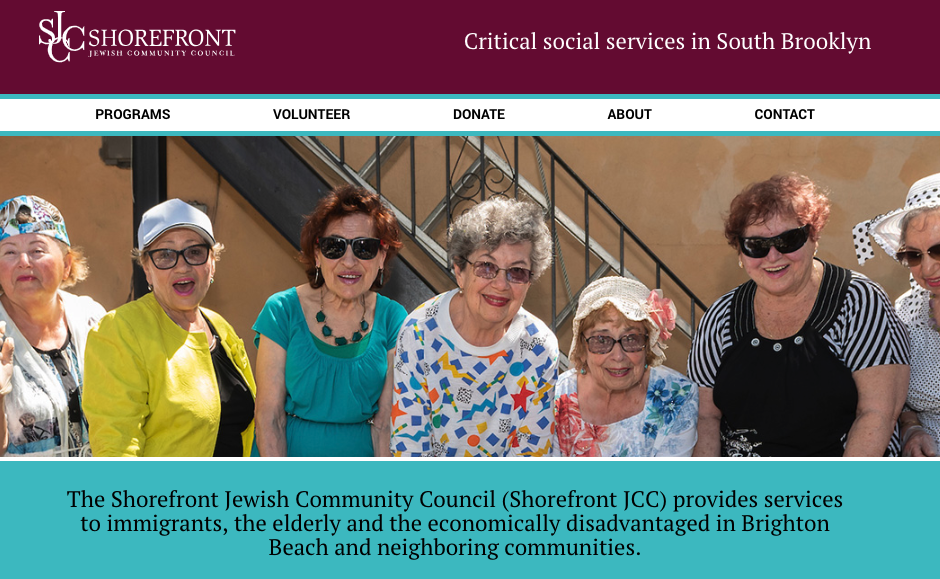 Shorefront JCC is excited to report that we are ready to launch our new website.
Our website will have many new and helpful features. It will update the community on our special events and activities, new programs and services, as well as give clients our monthly office schedule.
The new site is also uniquely customized to assist children with elderly parents, in locating appropriate services and resources for them as they age in place.
"I had an issue that I was not able to resolve. I was being double charged by two different communication companies for the same service and I was not able to get the issue taken care of on my own. I went to my case worker at SJCC who helped me file a complaint with the FCC. Three weeks later I got a refund for the amount I was over charged. I would never have been able to file this complaint without my case worker's help."
V.K. 81