March 29, 2018
New Website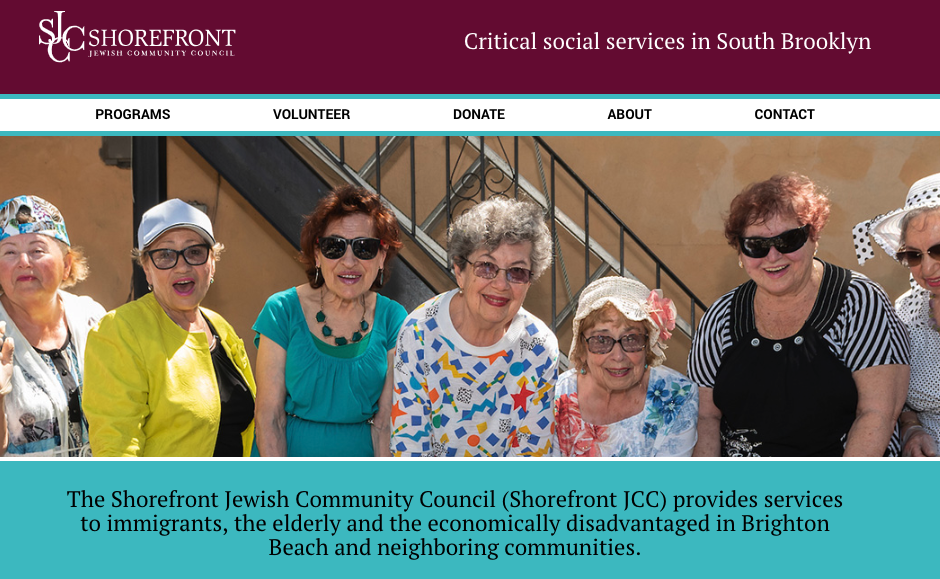 Shorefront JCC is excited to report that we are ready to launch our new website.
Our website will have many new and helpful features. It will update the community on our special events and activities, new programs and services, as well as give clients our monthly office schedule.
The new site is also uniquely customized to assist children with elderly parents, in locating appropriate services and resources for them as they age in place.
I came to the United States in 2004. My wife passed away and my only child still lives in Russia. Bela helps me with any issue I have. I often am not able to leave the house and in those cases Bela comes to my home to help me with whatever I need. Without her help I would not be able to stay in my apartment.
R.A. 91